Increase Mental Clarity And Focus
Relieve brain fog, feel sharper, more alert, able to concentrate, and be more productive. 
Brain Fog is very real and Can impact your quality of life.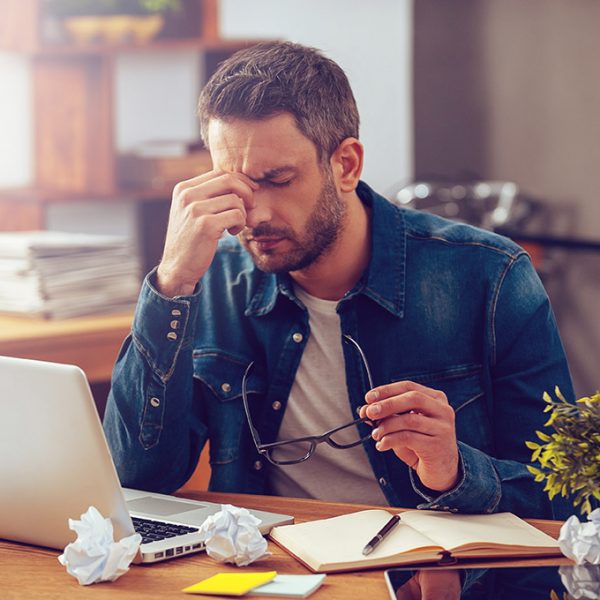 Brain cloudiness or "fog" is a very real set of symptoms for many people, especially as the COVID-19 pandemic has impacted our lives. Though not a medical condition, or even a medical diagnosis, brain fog can impede your mental capacity and significantly reduce your quality of life if left unaddressed. 
Clouded or foggy thinking impairs your ability to acquire and process information which can cascade into poor judgment and behavior. Brain fog can manifest itself in several ways, from the mundane to very serious. Some of the most common signs of brain fog include: 
Reduced Energy

Mental and Physical Fatigue

Irritability

Trouble Concentrating

Headaches

Forgetfulness

Low Motivation

Depression

Anxiety

Confusion
Brain Health Sciences offers a simple and effective "brain entrainment" app to help regain your sharpness and dexterity and lift the cloud of brain fog that is holding you back. You'll be able to concentrate more fully, think more clearly, and focus on the things that matter to you. And you can begin right now.
We Offer A Simple and Effective App to Retrain your brain to Increase Mental sharpness, Clarity, and Focus. And You can start right now.

Our 19 unique "Find Clarity" brain training sessions will help you clear up brain fog and combat its many unhealthy side effects.
In as little as 20 minutes per session, you can simply and effectively reduce brain fog and its related unhealthy side effects. You'll feel more mentally sharp, clear-headed, and capable –  ready to take on any challenge. 
Unlike meditation apps that merely calm or soothe, the BrainTap app's exclusive neuro-algorithm helps you achieve perfectly balanced brainwave states. This scientifically-proven method enhances the production of all the necessary neurotransmitters needed for optimal, integrated function of body and mind to reach your peak potential. It's an easy-to-use, natural, brain retraining app that helps you tap into your mind's own healing powers.
Brain Health Sciences' exclusive Personal Wellness Bundle combines 19 unique "Find Clarity" BrainTap sessions, along with over a hundred more, all focused on improving your mind, body, and spirit. If increasing your mental clarity and focus is important to you, let's get started. Simply purchase the app, plug in your earbuds or headphones, and get started today.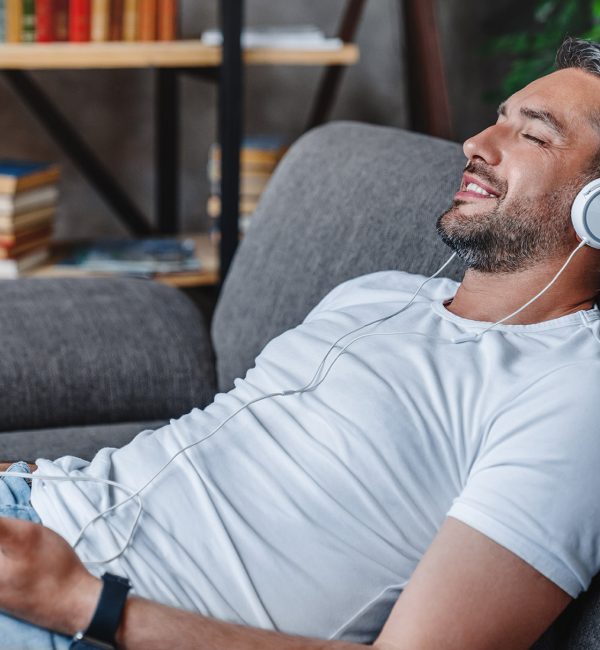 Our Exclusive Personal Wellness Bundle Combines 19 unique "Find Clarity" Sessions, with Over a Hundred more, to help alleviate the Health issues Associated with Bran Fog.

find clarity
19 Unique Sessions
Increase mental alertness and acuity, improve your focus, and be more present in your day.

BRAIN FITNESS BREAKTHROUGH
7 Unique Sessions
Think clearly and access skills to improve your life with these brain exercises.

stress less
19 Unique Sessions
Manage stress and quiet your mind through positive visualization.

sleep deep
17 Unique Sessions
Relax and fall into deep, regenerative sleep.

JUMPSTART YOUR MORNING
11 Unique Sessions
Turn on your brain and get ready to conquer your day.

get motivated
15 Unique Sessions
Discover the drive to achieve your goals and seize every opportunity.

weight wellness
55 Unique Sessions
Release old habits and restore your body's natural ability to maintain a healthy weight.

pain-free lifestyle
13 Unique Sessions
Learn to harness your brain's power to overcome chronic pain and live your ideal life.

live a healthy life
22 Unique Sessions
Develop health habits to improve your body's performance.
Get the 19 Unique "Find Clarity" Sessions Included with the Personal wellness bundle for only $19.89 A Month (Regularly $29.99/Month).
BRAINTAP
PERSONAL WELLNESS
MONTHLY SUBSCRIPTION
Subscribe Today and Save Over 33% Per Month!
Personal Wellness Bundle INCLUDES:

FIND CLARITY (19 Sessions)

BRAIN FITNESS BREAKTHROUGH (7 Sessions)

STRESS LESS (19 Sessions)

JUMPSTART YOUR MORNING (11 Sessions)

GET MOTIVATED (15 Sessions)

WEIGHT WELLNESS (55 Sessions)

PAIN-FREE LIFESTYLE (13 Sessions)

LIVE A HEALTHY LIFE (22 Sessions)
ready to lift the mental fog keeping you from leading your best life?